We're your North Vancouver dentist for everything smiles.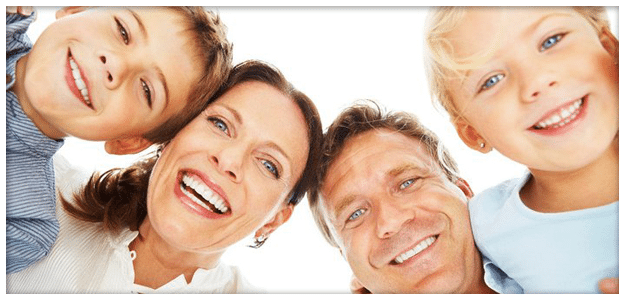 With our diverse staff, we speak the following languages: Farsi, German, Spanish and Tagalog.
---
Dr. H. Sarrafan
Dr. Hossein Sarrafan, General Dentist, was born in Iran, where he went to school and also received his Dental Degree with Honors in 1994. He owned a private practice and taught at the University as a Clinical Instructor for several years before he and his family moved to Canada, which he now calls home.  A true North Vancouver dentist, Dr. Sarrafan has been residing in North Vancouver for the past several years and offers his services to the residents of North Shore as well as surrounding areas.
Dr. Sarrafan graduated from UBC in 2007 and has over 16 years of experience in all aspects of Dentistry, with a special interest in Cosmetic Dentistry, Endodontics and Oral Surgery. Dr. Sarrafan is also a member of DOCS (Dental Organization for Conscious Sedation).
North Shore Dental was designed specifically on a boutique practice concept to allow Dr. Sarrafan to get to know his patients personally and give them individualized care.
Through continuing education and state of the art equipment, Dr. Sarrafan and his staff are able to offer you and your family the high level of care that you are looking for and deserve to have. We look forward to welcoming you to our practice and assure of our ongoing commitment to your dental health.
Memberships:
Not only is Dr. Sarrafan a member of the College of Dental Surgeons of B.C., he has also completed the advanced courses in Porcelain Restoration and Veneers, Advance Rotary Endodontics, Dental Implants,Invisalign, Esthetic Dentistry, Cosmetic Dentistry, Conscious Sedation Dentistry and Laser Dentistry Level I & II.
---
Dr. Tony Gill
Dr. Tony Gill, General Dentist, has done much to assist in educating the public about dentistry, from being a featured guest on numerous radio and television talk shows to creating and hosting The Dental Show, a radio call-in program in Vancouver. He has been and continues to be an adviser, clinical tester and consultant for selected dental laboratories and dental materials companies. He is a technical adviser for dental office software.
Dr. Gill has been performing difficult cosmetic and surgical cases since 1996, combining his expertise in orthodontics, restorative & cosmetic dentistry and implantology to create natural smiles. Dr. Gill has worked with 11 different Vancouver and Lower Mainland dental offices last year, performing extractions as well as placing implants, bone grafting and assisting dentists in learning about new implant and restoration techniques.
Dr. Gill has been working with implants since 1993 and has taken many lectures and hands-on courses on implants, surgery and bone grafting, travelling to the US and to Germany to study with Dr. Paul Weigl at the University of Frankfurt School of Dentistry.
---
Dr. Fred Doujak
Dr. Fred Doujak, General Dentist, joined the North Shore Dental Group in 2013. After he completed his undergraduate studies at the University of Victoria, he went on to teach a graduate course in neurobiology at Stanford University and was invited to Australia where he obtained a PhD in Neurophysiology at the Australian National University. Dr Doujak then obtained his Doctor of Dental Medicine at the University of British Columbia. Dr. Doujak has extensive experience in all aspects of dentistry having practiced in private practice in West Vancouver for over 14 years.
Dr Doujak is certified by the BC College of Dental Surgeons and is an active member of the Canadian Dental Association and the BC Dental Association. Dr. Doujak is active in continuing dental education in order to keep current in new advances in dentistry. Dr Doujak likes to actively involve patients in their oral health and educate patients about their treatment options to enable them to make informed decisions. Dr Doujak enjoys bringing smiles to patients and providing dental care in a caring manner.
Dr Doujak took a sojourn to sail, travel and provide charitable dentistry in South America. He resides in North Vancouver with his wife and enjoys sailing, music, the arts and nature.
Dr. Doujak has written several publications and is well respected for his contributions. Here are a few examples:
---
Stacey (Dental Assistant)
In 2010 I graduated from CNC's CDA program in Prince George, BC. After graduation, I moved back to the Lower Mainland for work and have been working for North Shore Dental Group since October 2011. One of my favorite things to see is how patients, who were once nervous and scared, come in now and all fear has gone. It makes me happy to give patients the best experience possible.
---
Parvin (Dental Assistant)
Photo & bio coming soon.
---
Aiza (Receptionist/CDA)
Aiza was born and raised in Winnipeg, MB and moved to Vancouver in 2009. She is a Certified Dental Assistant and is also experienced in dealing with insurance, treatment coordinating, and making all patients feel welcome in the office. She strives to make each patient's visit a positive one.In her spare time, she loves to spend time with her family, go on camping trips, and relax by the beach.
---
Allison (Dental Hygienist)
Allison was practicing as a Certified Dental Assistant in Winnipeg, Manitoba for 4 years before going back to school for Dental Hygiene. She came to realize she had a real passion for the dental field and wanted to further her education. After graduating from the Canadian Academy of Dental Hygiene in Ontario, she moved back to her hometown, Vancouver to be closer to her family. She understands the importance of client care and strives to provide the most comfortable experience for her patients.